Watch 'A Very English Scandal' trailer for Hugh Grant as Jeremy Thorpe
The BBC has done it again. Done what, you might ask?
Produced yet another historical drama series that is going to be superb.
This time, the latest BBC offering is 'A Very English Scandal' starring Hugh Grant, Monical Dola and Ben Whishaw.
It is a three-part drama series about one of the most scandalous events in British politics — The Thorpe Affair. A British political scandal involving Jeremy Thorpe, leader of the British Labour Party, and Norman Scott, a man who said for years he had had a homosexual relationship with Thorpe.
And a man who bribed Thorpe for years, as he continually threatened to expose the two men's alleged affair.
Eventually, one of Thorpe's friends tried to kill Scott to silence him, and Thorpe was implicated in the murder plot. This ultimately led to his resignation as head of the Labour Party.
In later years, even though Jeremy Thorpe was acquitted of all charges, the Thorpe Affair led to the destruction of his political career. It was also an event Thorpe never recovered from career-wise as, no matter where he tried to apply his considerable political skills, every door he tried was closed to him.
The BBC's 'A Very English Scandal' is based on John Preston's book,  is written by Russell T. Davis and directed by Stephen Frears. It is due to beginning airing on BBC One in the next few weeks. Amazon owns the rights for the United States.
Watch the first trailer for 'A Very English Scandal' below. As you will see, while it tells the facts of the Thorpe Affair as we know them, it is still a dark comedy in true British style.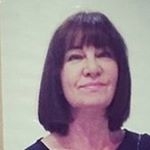 Latest posts by Michelle Topham
(see all)