Anyone who watched Episode 3 of Aharen-san wa Hakarenai this week knows the best thing about that episode (other than Aharan's standing straight up hair!) was the dance Aharen did for her sports class.
The dance Raido helped her with, as he mistakenly thought she was aiming to start a new U-Tube channel.
Aharen and Raido's dance is now available on YouTube as a credit-free ending to Episode 3 of Aharen-san wa Hakarenai and, yep, it is just as cute and adorably awkward as you remember it being.
Aharen, by the way, is dancing to a sweet song called 'Aharen Heart' sung by Aharen's voice actress, the fabulous Inori Minase.
It is one of a slew of songs the talented Minase has performed for hit anime series in the last few years.
As for Aharen-san was Hakarenai, the show is a new comedy anime series currently streaming on Crunchyroll.
The anime follows the titular Aharen-san and her classmate and friend Raido as they get through a normal day in high school.
Although what Aharen and Raido experience as 'normal' makes the rest of us die laughing.
Aharen-san was Hakarenai is beautifully directed by Yasutaka Yamamoto and Tomoe Makino, with Takao Yoshioka as script supervisor, and Yūko Yahiro as character designer.
Watch Aharen and Raido's adorable dance to 'Aharen Heart' in the credit-free animated ending below.
I have already watched it 19 times, because Aharen is so fabulously awkward, and Raido's expressionless face made me laugh and laugh. (Man, I just love these two!)
RELATED: How old is Aharen-san? Younger or older than you think?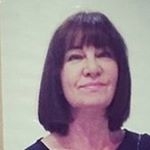 Latest posts by Michelle Topham
(see all)