Watch Aimee Mann Perform 'Can't You Tell' Live on Stephen Colbert for a Trump-Free America
Aimee Mann showed up on The Late Show with Stephen Colbert last night where she performed her song 'Can't You Tell' from the 30 Days, 30 Songs Trump-free America campaign.
The song is written from Trump's perspective — 'Isn't anybody going to stop me? I don't want this job. I don't want this job. My God. Can't you tell. I'm unwell'.
And, let's face it. Mann has a point. Because we all know Donald Trump only kicked off a presidential campaign because he thought it would be an interesting thing to do, and it would 'get back' at his enemies. He doesn't actually expect to be president though
Watch Aimee Mann's cool live performance of the track on Stephen Colbert in the video below.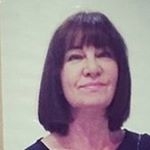 Latest posts by Michelle Topham
(see all)