Allison Janney is doing the talk show circuit this week talking about her new movie 'Tallulah'. No complaints here, as she really is fantastic.
In fact, Janney proved just how fantastic she is when she appeared on Conan last night (July 26th, 2016), talked about a stunt she does in 'Tallulah', which she still has a "pulled groin muscle from", and then explained how much that one stunt made her want to do an action movie.
"I kinda want to be in Kill Bill 5 or whatever the next one is. I wanna be an action hero and, you know, kick ass. I just am ready for it. In fact, I wanted to do something on your show, and show you how skilled I am. So I suggested we do some sort of choreographed stunt thing, but your producer said you would not be into that so we let it drop".
Of course, we all know this talk of producers not being into Allison Janney doing a stunt on Conan is nothing more than 'set up' for the stunt itself, which Janney then did. Kicking the producer's ass while wearing high heels and while Conan looked on.
Watch her below. She's amazing.
As for 'Tallulah', the movie also stars Ellen Page, it was written and directed by Sian Heder ('Orange is the New Black'), and will be available to watch on Netflix starting on Friday.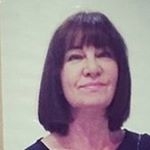 Latest posts by Michelle Topham
(see all)