Watch 'Antihero' launch trailer and fall in love with the artwork
I am one of those gamers who loves cartoon-style graphics in my games (a lot of gamers don't), which is why I knew I was going to buy 'Antihero', the latest game from indie developer Versus Evil ('Let Them Come','The Banner Saga 3′), as soon as it came out. Today is that day.
'Antihero' is a strategic digital board game set in a Victorian world full of thieves and ne'er do wells. The game was developed by Tim Conkling and in it you play a thief with the aim of using stealth, cunning or murder to get one over on fellow thieves and, in doing so, build the best thieves' guild in town.
And, while gameplay in 'Antihero' itself looks challenging and fun (several players have already said "easy to learn, very difficult to master"), it is the artwork I am in love with as it is so very cool.
Not surprising then that 'Antihero' is already the winner of the Whippering Indie Cup, 2015, was an official selection in the PAX Indie Showcase at PAX East 2016, and a finalist in the Google Play Indie Festival, 2016.
Watch the 'Antihero' launch trailer below and you might be able to figure out why.
The game released today for both PC and Mac on GOG (DRM-free).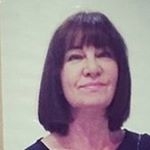 Latest posts by Michelle Topham
(see all)