'Assassin's Creed Unity' could help architects and craftsmen rebuild Notre Dame with money and pre-fire 3D maps
Before the flames at Notre Dame Cathedral in Paris were completely doused, several major donors and companies came forward saying they would donate money to the Notre Dame rebuilding fund.
Video game developer Ubisoft is one of them.
The 'Assassin's Creed' developer announced it will be donating  €500,000 to the Notre Dame rebuilding fund, along with making their 2014 action adventure game 'Assassin's Creed Unity' free for the next week.
The game giveaway is so that people can see how the 856-year-old French cathedral looked before it was almost completely destroyed this week.
After all, the details in the action adventure game in, on and around Notre Dame are so incredibly detailed, to some extent it is almost like being there.
Rebuilding Notre Dame with the help of Ubisoft's Assassin's Creed Unity's 3D maps
Interestingly, however, it is not just the half a million euro donation causing Ubisoft to make the news.
That is because, when making the' Assassin's Creed Unity' Notre Dame segment several years ago, Ubisoft created intricately detailed 3D maps from the actual cathedral itself.
So that in-game Notre Dame looked as close to reality as possible.
Maps and drawings that are so intricately detailed they took two years to create, with level designer Caroline Miousse saying she spent those two years making sure every brick on the map was correct and every piece of artwork in its correct place.
Along with other methods and other maps, those 3D maps and drawings could now be used by architects and craftsmen to help recreate Notre Dame the way it used to look.
To see just how detailed the 3D maps obviously were, watch the 'Assassin's Creed Unity' Notre Dame segment in the video below, as protagonist Arno Victor Dorian climbs on and then up the cathedral, and as he walks through that once stunning interior.
And some people say video games are a waste of time.
Related Reading: This Assassin's Creed Odyssey gives a good idea of how awesome a game it is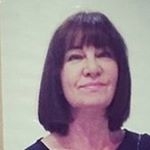 Latest posts by Michelle Topham
(see all)