Watch Aurora sing 'Queendom' live at Coachella, a cool performance of a girl power song
Norwegian singer songwriter Aurora gave a superb performance of her new single 'Queendom' yesterday, when she performed the track live at Coachella, 2018.
'Queendom' is one of several new tracks Aurora has been performing over the last couple of months, including 'Animal', 'Churchyard', 'Gentle Earthquakes' and 'The Seed', and speculation has been rife that it is also going to be the title of her much anticipated sophomore album.
And it's funny isn't it, how we often take words for granted?
Words like 'kingdom', for instance, with the Mirriam Webster definition running like this — "A politically organized community or major territorial unit having a monarchical form of government headed by a king or queen".
Because, surely, shouldn't a community headed by a queen be a queendom? So why are we still stuck 2,000 years in the past, and attached to that male-oriented word that is…simply incorrect?
But, leave it to Aurora to point that out, and to tell us,  "The underdogs are my lions/The silent ones are my choir/The women will be my soldiers/With the weight of life on their shoulders".
Because isn't that what girl power is all about? Having the weight of life on our shoulders, and managing it just fine.
As for Aurora's 'Queendom', the single released today.
Now watch her perform the song at Coachella in the video below, because that awesome young woman she never disappoints.
Update: Sadly Coachella has removed the video of Aurora's 'Queendom' performance from their YouTube channel. That is why we have substituted an equally superb live performance of the song at Lollapalooza Brazil. Watch below.
Related: Aurora pulls apples out of her bra and eats them — well, she is quirky, strange and fabulous!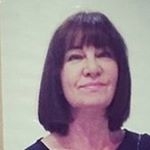 Latest posts by Michelle Topham
(see all)