Barei has released her official video for 'Say Yay!', Spain's entry for Eurovision 2016. And it's one of the best Eurovision videos we've seen this year, and a song that is likely to do very very well in Stockholm.
Barei, aka Bárbara Reyzábal González-Aller, is an independent artist who was chosen to represent Spain at ESC during the Spanish national selection competition Objetivo Eurovisión back in February.
'Say Yay!' was written by Barei in collaboration with Rubén Villanueva and Víctor Púa.
Personally I like it, as it's a high energy, upbeat pop song, quite different than most of the other songs at ESC 2016, and a bit of an anthem. It is also the first all-English song Spain has ever sent to Eurovision.
As for Barei's official 'Say Yay!' video, it was produced by Gus Carballo and was filmed around Madrid, with snippets filmed in Barcelona, Berlin, Havana, London, Miami and Stockholm.
Watch it below.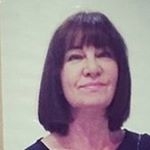 Latest posts by Michelle Topham
(see all)