BBC 1 trailer for The Go-Between released
BBC 1 is about to air another adaptation of a British novel. This one The Go-Between, an adaptation of the 1953 novel of the same name by L.P.Hartley, and one probably as famous for its first line — "The past is a foreign country: they do things differently there." — as it is for its story. The first trailer for The Go-Between was released this week.
If you're not familiar with the book nor have you seen one of the previous films based on it, The Go-Between tells the story of 13-year-old Leo Colston, a middle-class boy at the turn of the 20th century, who goes to spend his summer with a school friend, Marcus Maudsley, and his family. Marcus is an upper-class boy who, soon after Leo arrives, falls ill, leaving Leo to amuse himself.
It's then that he becomes tangled in a web of deceit created by Marcus' older sister Maude and a farmer Ted Burgess, with whom she is having an affair. An affair that ends in tragedy and that impacts Leo for the rest of his life.
The BBC 1 version of The Go-Between stars Jim Broadbent, Joanna Vanderham, Ben Batt, Samuel Joslin, and Lesley Manville, with Jack Hollington as Leo, and Vanessa Redgrave as old Marian.
The Go-Between airs on Sunday September 20th but, if you miss it, it will also be available on the BBC iPlayer a few hours afterwards for about a month.
Meanwhile, watch the trailer for it below. As usual, it looks like the BBC has done a beautiful job.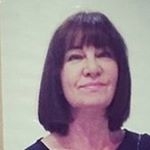 Latest posts by Michelle Topham
(see all)