Watch Top of the Shop trailer, and then support your local kitchen table producers
Anyone who has watched enough British TV knows the Brits love their shows about food. So much so, if TV companies like the BBC and ITV aren't producing shows about amateur cooks competing for a top prize (The Great British Bake Off), they are making shows with top celebrity chefs showing other people how to cook (Classic Mary Berry).
But a new show about food is about to debut on BBC Two this month, and this one is a British cooking show with a little bit of a difference.
Called Top of the Shop, and starring Tom Kerridge, the new BBC Two series will showcase kitchen table producers from around the UK that make their homemade products in tiny kitchens, and then sell them in local shops.
These 'kitchen table producers' will compete against each other in each show (well, the Brits do believe it is no fun without a food competition), and a winner from the group will be announced at the end of each one.
Of course, in typical BBC fashion, there is little other information about Top of the Shop yet, including when it will actually air on BBC Two.
Usually, though, when the Beeb starts uploading trailers to their YouTube channel, it means the show will be airing soon.
Meanwhile, watch the Top of the Shop trailer in the BBC Two video below, and then remember to support your own local kitchen table producers by buying their products, as some of them create the most amazingly delicious food.
And, as if I wasn't interested enough in a cute, kind of quaint British cooking show like this, the first episode is filmed in Yorkshire where I grew up. Yay!
Related: How to make Mary Berry's Classic Rice Pudding — it is sooooo easy!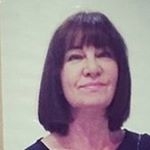 Latest posts by Michelle Topham
(see all)