If you love Scandinavian thrillers, then you must watch the new 10-part Danish crime thriller 'Follow The Money' airing on BBC Four soon. Although you might want to ignore the way the BBC is promoting it via their latest trailer, as it makes it look more like a cheesy American-style pseudo-thriller than the more gritty Danish version it is.
The series kicks off when police detective Mads (Thomas Bo Larson) investigates a dead body found in the sea near a Danish wind farm. Mads refuses to believe the death was an accident, and begins to look closer into what could possibly be a murder.
Advertising
It is then he connects the death t,o and comes up against, energy company Energen, and their dodgy business dealings and economic crimes apparently going on just below the surface.
'Follow The Money' was written by screenwriter Jeppe Gjervig Gram, known for the fabulous 'Borgen', although the Danish ('Bedrag') actually translates to 'Fraud' and not to the title chosen for the English version.
The series stars Thomas Bo Larson (Mads), Natalie Madueño Wolfsberg (Claudia), Esben Smed (Nicky) and Nikolaj Lie Kaas (Alexander) and airs on BBC Four sometime soon (?), although you never know with the BBC when we'll actually see it, as they always refuse to release the air dates until just before it appears. Weird that.
Meanwhile, watch the 'Follow The Money' trailer in the video below. Schlocky BBC presentation or not, I'll definitely be watching this.
After all, when it aired in Denmark, the first episode garnered 48 percent of the viewing public watching at that time, with the second episode getting even more viewers. That tells you a lot.
Advertising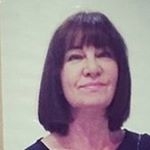 Latest posts by Michelle Topham
(see all)