BBC One is really showing off its upcoming new drama line up today, with a trailer for the new series 'Dickensian' released a few hours ago, and now another one for the new BBC One remake of Agatha Christie's 'And Then There Were None'. Both of which look spectacular.
The BBC version of 'And Then There Were None' comes with a stellar cast — Charles Dance, Catherine Bailey, Douglas Booth, Sam Neill, Miranda Richardson, Noah Taylor, Aidan Turner, Christopher Hatherall, and Burn Gorman.
It's also a three-night mini-series that begins airing on Boxing Day night (December 26th), right after the first episode of 'Dickensian', and continues on for the next two evenings, culminating in the final episode on December 28th. So it's making holiday entertainment something to definitely look forward to.
And, if you haven't seen the original film, the storyline is that of 10 strangers who are invited to stay in a house on a deserted island. accused of a crime, and then murdered one by one. But who is the killer?
You'll have to wait until December 26th to start watching to find out. Meanwhile, watch the BBC One 'And Then There Were None' trailer below.
For the cinematography alone, it looks like it will be well worth watching.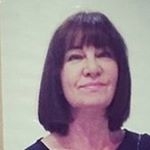 Latest posts by Michelle Topham
(see all)