Watch BBC One's 'Drowning in Plastic' trailer showing massive environmental damage due to plastic
As plastic and its enormously detrimental environmental consequences are now front and center in the world fight against environmental destruction, BBC One is airing a new documentary on the subject. The first 'Drowning in Plastic' trailer was released yesterday.
'Drowning in Plastic' is a new 90-minute BBC special presented by biochemist and natural history presenter Liz Bonnin (Countrywise, Galapagos).
The documentary follows her as she travels around the world to see first-hand the current catastrophic impact on wildlife and ocean life due to the dumping of plastic.
Bonnin also looks at ways science is trying to combat the problem.
Meeting with marine biologists and environmental campaigners, she is shown various solutions to the plastic problem that are currently being looked at. Including a new type of biodegradable plastic packaging made from seaweed.
Liz Bonnin also meets the 24-year-old inventor of a 600-metre structure that is due to set off around the world's oceans to pick up millions of pieces of plastic that are now floating in 'garbage patches' in water all over the planet.
Watch BBC One's 'Drowning in Plastic' trailer in the video below.
The 90-minute special airs on BBC One on October 1st, 2018 at 8:30pm. You can also watch it on the BBC's iPlayer soon after it airs.
To learn more about the global plastic problem and how it is possible for plastics to never even become waste, read the New Plastics Economy report from the UK non-profit the Ellen McArthur Foundation.
Watch the BBC's 'Saving Lives at Sea' trailer, as a 13-year old boy saves his dad's life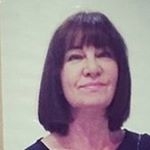 Latest posts by Michelle Topham
(see all)