The trailer for the BBC's 'The ABC Murders' shows how tense this series will be
There could not be a better casting decision than having the incredibly talented John Malkovich play Hercule Poirot.
Malkovich will take over the iconic detective role on BBC One's 'The ABC Murders' this month and, if the just released trailer is anything to go by, oooh, this is going to be one helluva new Agatha Christie series.
It is also not just John Malkovich that will be giving The ABC Murders more than a bit of star power.
The series will also star Rupert Grint, Tara Fitzgerald, Shirley Henderson, Kevin McNally, Gregor Fisher and Andrew Buchan.
The ABC Murders was written by Bafta nominated writer Sarah Phelps, and directed by Alex Gabassi (The Frankenstein Chronicles). It also just the first of six more Agatha Christie adaptations we can expect from the BBC in coming years.
The upcoming three-part drama series will begin airing on BBC One on Boxing Day at 9pm.
Watch BBC One's The ABC Murders trailer below. Now doesn't that look cool?
Related: The BBC's Les Miserables trailer proves nobody does historical drama better than the BBC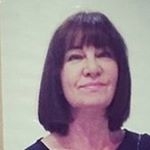 Latest posts by Michelle Topham
(see all)