The new BBC Two series 'Love in the Countryside' has just gotten a trailer, which makes the upcoming show actually look sweet.
'Love in the Countryside' is a show hosted by farmer's daughter Sara Cox, and has the lovely Brit out in the gorgeous British countryside meeting up with and following eight farmers. Farmers who may be happy with the life they have chosen, but believe it would be even better if they only had a partner they could share it with.
The show's participants, aged 25 to 59, will be shown right from the beginnings of their forays into love. From signing up for dating sites to going on their first dates, and talking about it afterwards.
But will these eight country-based Brits find love? Or are they destined to continue on with their beautiful but quite lonely life?
Watch the BBC Two rural dating show 'Love in the Countryside' trailer below. Then tune in…whenever it airs because, as per usual, the BBC is being a bit secretive about that. (Why BBC? Why?)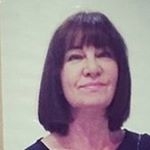 Latest posts by Michelle Topham
(see all)