Watch 'Behind the Scenes' Footage of 'The Grace Helbig Show' (Video)
 
Grace Helbig shows off 'Behind the Scenes' footage of TV show 'The Grace Helbig Show'
YouTube sensation Grace Helbig filmed a 'Behind the Scenes' video of the first day of shooting of her new show 'The Grace Helbig Show', which she finally released last week. The first season of Grace's brand new late night talk show premiered on E! on April 3rd, and runs through until the end of May.
In the 'Behind the Scenes' video of 'The Grace Helbig Show', we get to see some of the things E! did to the house where the show is being filmed, a couple of the guests Grace had on first episodes (German DJ, Flula and Helbig's real life bestie Hannah Hart, host of My Drunk Kitchen) and, of course, Grace being as nutty as always.
Grace is lovely here too. She's smart, funny, charming, quirky and authentic — all the things Grace Helbig has always been on her amazingly popular YouTube channel. It's no wonder critics so far are enjoying what she's doing.
Watch her cute 'Behind the Scenes' video below, and I'm betting you will too.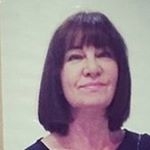 Latest posts by Michelle Topham
(see all)