Watch Bond Girl Naomie Harris Shave a Balloon on Graham Norton (Video)
New Bond Girl (well, Miss Moneypenny actually, and isn't that cool?) Naomie Harris was on The Graham Norton Show on Friday, where she showed off her expert shaving skills when she shaved a balloon. Managing to do it, of course, without popping it and showering Graham and herself, and fellow guests Daniel Craig and Christoph Waltz, with globs of shaving cream.
The balloon shaving Naomie Harris did with Graham was a recreation of a sexy scene in the new Bond film Spectre, in which Harris shaves James Bond (Daniel Craig).
Daniel Craig's wife talks about his 'big one' on Graham Norton
As for why Naomie Harris, Daniel Craig and Christoph Waltz were on The Graham Norton Show? Promoting Spectre, of course, as it releases in the UK on Monday.
Watch the gorgeous Naomie Harris shave a balloon on The Graham Norton Show in the video below. It really is worth it just to see how scared Graham is while she is doing it.
And by the way, can you believe Naomie Harris is almost 40? She looks amazing.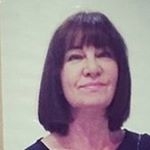 Latest posts by Michelle Topham
(see all)