Watch 'Britain's Best Home Cook' trailer, yep, Mary Berry is back.
When you just think the UK has as many cooking shows as it can possibly handle, along comes another one.
This time it is Mary Berry's new BBC cooking show, Britain's Best Home Cook. The show got its first trailer yesterday as well and, frankly, it does look like it is going to be fun.
The Britain's Best Home Cook trailer shows presenter Claudia Winkleman appearing in the kitchens of unsuspecting cooks uninvited, and telling them their food "looks delicious".
Then, as the show's three judges show up in one kitchen and hover over the food that has been made, one poor home cook begs "Don't judge me".
"I'm so sorry", replies Winkleman, "That's what they do".
Britain's Best Home Cook will be judged by Mary Berry, along with  Dan Doherty and Chris Bavin and, if the trailer is anything to go by, it is likely to be just as popular as other shows Berry has been involved with.
No word yet on when her new cooking show will air, (well, it is the BBC and they like to be secretive about unimportant things like when their shows will be on), but it is going to feature 10 of the UK's highly-skilled home cooks competing for the win.
Watch the first trailer for Britain's Best Home Cook below. All I know is I am always happy when the brilliant Mary Berry is back on my TV.
Meanwhile, the first seven seasons of Berry's former hit cooking show The Great British Bake Off are now available on Netflix UK, if you still need a Mary Berry fix. Or you can watch her other BBC show, Classic Mary Berry.
Related: How to make Mary Berry's Easy Beef Burgers — not only simple, but also delicious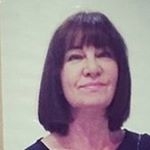 Latest posts by Michelle Topham
(see all)