The Call of Duty: Modern Warefre II PC trailer has arrived and, wow, does this thing make the game look amazing.
The just released Call of Duty: Modern Warfare II PC trailer shows off campaign game footage featuring snippets of the game's story, and some of our favorite characters, but most of the trailer concentrates on crazy action scenes, and destruction with all kinds of weapons.
The game itself comes out on October 28th, so expect a boatload of information being thrown at us in the next couple weeks as Activision begins to ramp up for release day.
So far though, we do know Call of Duty: Modern Warfare II for PC will come with new gun-handling, an advanced AI, a new Gunsmith, a Special Ops that is narrative-driven, and both a single-player campaign and multiplayer combat options.
It also features 4K and Ultrawide support, and more than 500 in-game customization options.
Watch the just released Call of Duty: Modern Warfare 2 for PC trailer below.
And yes, I know, we should all be used to high definition graphics by now but, Jesus, this thing looks amazing.
At release on October 28, the game will not only be available for PC, but also for PS4, PS5, Xbox One, and Xbox Series X/S.
Pre-order now for early access a week before the game launches.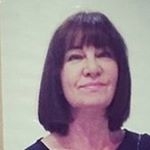 Latest posts by Michelle Topham
(see all)