James Corden isn't only getting incredibly famous as host of The Late Late Show, he is also making a name for himself as one fabulous Karaoke Carpool host. A segment of his show where he drives a celebrity to work, and has them singing along to the radio as they go.
One of Corden's latest Karaoke Carpools was with country singer Carrie Underwood, who drove around LA with Corden while singing to several of her hit songs. The pair also stopped off at a country and western clothing store so James could try on boots fit for a country singer, and then buy a stetson, and even sang to a classic Wham song together.
And what's great about watching Carrie Underwood and James Corden doing a kickass Karaoke Carpool is how it shows just what a lovely down-to-earth person Underwood is, how laid back she seems to be, and how fun she would be to hang around with.
Watch Carrie Underwood on James Corden's Karaoke Carpool in the video below. And personally, I think he should have bought the boots.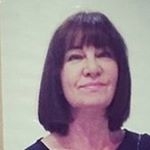 Latest posts by Michelle Topham
(see all)