Coldplay frontman Chris Martin appeared on 'Conan' last night, where he performed an acoustic version of Coldplay's 'Hymn For The Weekend', a song from the band's latest album A Head Full of Dreams.
And here, yet again, we get to see how talented Chris Martin is. Singing without Coldplay backing him and with just a guitar. Just listen to that voice, and the passion in it.
Because, sure, he's a little bit flat in some places but that has always been the beauty of Chris Martin — the occasional off-key-ness that adds such emotion to the songs he sings.
Watch Chris Martin sing the acoustic 'Hymn For The Weekend' below. A gorgeous performance isn't it?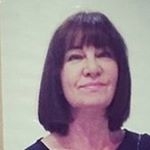 Latest posts by Michelle Topham
(see all)