Watch Chris Young sing 'Losing Sleep' and 'I'm Coming Over' on Jimmy Kimmel, not his best performance
Watch Chris Young sing 'Losing Sleep' and 'I'm Coming Over' on Jimmy Kimmel
Country music singer songwriter Chris Young released his seventh studio album Losing Sleep on October 20th on RCA Nashville.
Last night, he showed up on Jimmy Kimmel Live! to promote the album and sang two songs while he was at it — the title track and the first single from the album 'Losing Sleep' and 'I'm Coming Over', the title track of his fifth studio album released in 2015.
And, while you would love the guy to give a good live performance of two fairly decent songs, because he is very talented, sadly it didn't happen last night on Jimmy Kimmel.
Watch him below.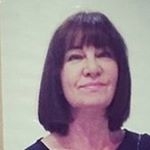 Latest posts by Michelle Topham
(see all)