Watch Christian Dior 70th anniversary full fashion show — lavish, stunning, classic
Christian Dior, the French fashion house, celebrated its 70th anniversary this week with a fashion show outside the Invalides museum in Paris. The invited audience included Celine Dion, Laetitia Casta and Karlie Kloss.
Celine Dion was one of the few who seemed to have miscalculated the intense heat Paris can experience in the summer, as she sat in a leather dress looking like she was almost melting.
It was an ultra-glamorous affair, however, and a quite stunning show as Dior's first female creative director Maria Grazia Chiuri presented Dior's Autumn-Winter 2017-2018 haute couture line, with a collection that goes back to the brand's iconic 'Bar Jacket' and 1950s style skirt suits.
You can see many of the original designs in the Natasha Fraser-Cavassoni/Mark Shaw book Dior Glamour: 1952-1962.
It wasn't just a lavish fashion show that was held to celebrate Dior's 70th anniversary either. The fashion house has also put together a stunning retrospective that will be at the Les Arts Decoratifs in Paris from now until January 7th, 2018.
The exhibition includes the first sketches from Dior's first collection and photos from his first fashion show, as well as dresses from the collections of the six designers that succeeded Dior after his death in 1957 at the age of 52.
Celebrities have always worn Dior, with some of the notables being Princess Diana, Elizabeth Taylor, Natalie Portman and Rihanna. Some of these dresses also appear in the restrospective.
Christian Dior, of course, was not just a superb designer, he was also a gifted businessman. Before Dior, no other designer had their name attached to accessories, shoes, make up or perfumes. Since then, of course, just about every major designer has done so.
Dior is now owned by LVMH, the world's largest luxury goods company.
Watch the Christian Dior 70th anniversary fashion show in full in the video below. It is lavish, stunning and classic, and one of the most beautiful collections I have seen in a long time.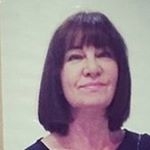 Latest posts by Michelle Topham
(see all)