Christopher Paul Stelling is astounding on CBS This Morning
Brookly-based folk rock singer-songwriter Christopher Paul Stelling was on CBS This Morning on Saturday, where he sang 'Warm Enemy', 'Revenge' and 'Hard Work, all three tracks from his new album Labor Against Waste. It was the first network TV appearance for Stelling, but you can guarantee after that kind of astounding performance, he has many more ahead of him. After all, you don't see his amazing finger-picking style that often, or hear a voice that heartfelt and real.
Labor Against Waste releases tomorrow. Christopher Paul Stelling recorded the album using his own money, but it has since been picked up by Anti- Records. (And haven't they just been grabbing some of the best artists around in the last couple of years?)
Watch Christopher Paul Stelling performing 'Hard Work' on CBS This Morning below.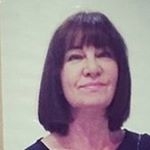 Latest posts by Michelle Topham
(see all)