At first glance, you may think Wuppo is a game for children but it's become more popular with adults since its release in the last few months. Part of that popularity is probably due to various adult YouTube gamers doing playthroughs of the game.
Gamers like The Yogscast's Zoey Proasheck, who has been doing a delightful live playthrough of this fun game on Twitch over the last few weeks.
But what makes Zoey's Wuppo gameplay so much fun to watch over some of the other gamers is she's great doing the various voices in the game, and she's clearly having a fabulous time playing it.
Plus, unlike most of the other Yogscasters, because she is careful about the language she uses while playing, Zoey's playthrough of Wuppo is appropriate for children to watch as well.
Wuppo was developed by Dutch indie game studio Knuist & Perzik. It was more than seven years in development, but the eventual release is well worth the wait.The design is whimsical and lovely, the soundtrack is excellent and the premise of the game is more unusual than what we've been getting from many indie developers recently.
Watch Zoey's first three-hour video of the game below if you'd like to see what Wuppo's actual gameplay looks like. You can grab the game itself DRM-free on GOG.
And if you like to watch long playthroughs of new or new-ish games, The Yogscast's 'Yogs Live' channel has some excellent ones done by various Yogscast members. They upload most days too!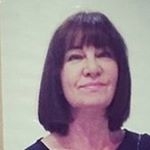 Latest posts by Michelle Topham
(see all)