Courtney Barnett slays 'Dead Fox' on Conan
Australian singer Courtney Barnett was on Conan on Monday night where she sang 'Dead Fox'. It's a track from her debut album Sometimes I Sit and Think, and Sometimes I Just Sit, and she absolutely slays it.
And, weirdly, with 'Dead Fox', I heard it a few weeks ago and could not understand the appeal, considering so many people are currently raving about, and about her new album.
But then I kept hearing Courtney Barnett singing 'Dead Fox' in various place and now it's burrowed itself in my head and I just keep playing it over and over. And, yes, the same goes for her album. Which is brilliant.
Besides, it suddenly dawned on me. In some ways, Courtney Barnett is like a female version of Robyn Hitchcock — dead pan, writes songs with brilliant, twisted (and funny) lyrics, and plays a sick guitar.
Watch her on Conan below. And buy her debut album here.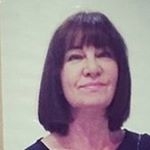 Latest posts by Michelle Topham
(see all)