The Graham Norton Show is the funniest show on the planet. It just is.
Case in point, Graham had Julianne Moore, Bill Bailey and Cuba Gooding Jr. on his show last night, and the topic soon moved on to text messages that go wrong. Bad text messages that, apparently, Julianne Moore has had from her 17-year-old son, a horrible auto correct problem one woman in the audience had with her cell phone, and text messages that go wrong that Norton and his team had pulled from the internet. And, yes, they're hilarious.
One of the funniest bad text message moments they talk about, however, is from a woman in the audience whose friends changed her auto correct, so that every time she texted 'Yes, yeah or yep' it substituted the word 'minge'. That word was then sent to her dad, her manager and various friends. By mistake, you understand.
What was even funnier than the woman telling the story, though, was Julianne Moore whispering in Cuba Gooding Jr's ear what the word 'minge' meant (Google it), followed by the extremely surprised and shocked look on his face. Classic.
And, of course, Bill Bailey chickening out when Gooding Jr. looked at him for an explanation. Leave it to the guy to make the woman do it!
Watch Graham Norton's text messages that go wrong video below.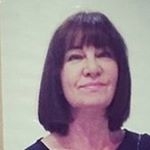 Latest posts by Michelle Topham
(see all)