Foo Fighters' Dave Grohl finishes concert in Sweden with broken leg
I have always admired Foo Fighters' Dave Grohl.
He is intelligent, interesting, kind, an amazing dad and a decent human being. Oh yeah, and a fabulous singer and guitarist.
But, Dave Grohl proved he might actually be God this week in Gothenburg, Sweden when he fell off the stage and broke his leg.
Advertising
Because Grohl immediately got medical attention and had his leg bandaged, but not before telling the assembled crowd:
I think I just broke my leg. I'm going to go to the hospital. I'm going to fix my leg. And then I'm going to come back, and we're gonna play for you again. I'm so sorry. I'm so sorry. But you have my promise that the Foo Fighters — we're going to come back and finish the show.
And that's exactly what Dave Grohl did.
He headed off for medical attention, had his broken leg bandaged, and then arrived back on stage a while later on a stretcher, where he finished the Foo Fighters concert with the rest of the band.
Not just finished it either but rocked it, singing "All My Life" while sitting on a chair, leg in a cast and held steady by a medical attendant, playing his guitar and freaking rocking it.
Now, if you ever had doubts Dave Grohl was God (I never did), here is  some proof in the two videos below.
Advertising
One right after his actual fall when he is being attended to by emergency personnel and then reappearing on a stretcher to sing, and the second of his amazing performance after he arrived back with a broken leg.
God, I say. God.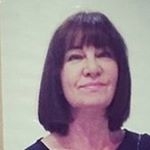 Latest posts by Michelle Topham
(see all)