David Attenborough's Dynasties trailer is absolutely stunning
My father quit smoking when I was a kid, and used the money he saved on cigarettes every month to rent our first ever color TV. Primarily because he, and my Mum and me if the truth is known, wanted to watch BBC nature programs.
Because, in black and white, they are nothing much. In color, BBC nature programs are the most spectacular and the best on the planet.
Nowadays, many of the BBC nature programs come under the heading of the BBC Earth brand. But they are still gorgeously filmed, and show wildlife in situations you never seen anywhere else.
Some of them are quite funny in spots too.
Case in point the David Attenborough's Dynasties series, which has just dropped its First Look trailer on YouTube today.
It is a new five-part series that looks at five different animal families. Then follows them, and their stories, for four years.
The five animal Dynasties
The animals  profiled are lions, hunting dogs, chimpanzees, tigers and emperor penguins, and we will get to see them and their babies grow up, struggle, persevere, triumph and, in some cases, probably die.
As Attenborough himself asks in the new trailer, "Will it end in triumph or tragedy?"
Each episode of David Attenborough's Dynasties will feature one family of animals. In typical BBC Earth fashion, it will show each animal family in the best and worst moments of their lives.
As Attenborough himself said earlier this year, "I am not going to go into detail, but I can tell you there will be some fairly dark moments and we won't tidy it up".
David Attenborough's Dynasties trailer is only two minutes and 10 seconds in length, but you can see already just how gorgeous the filming is and just how many amazing shots the film crew has been able to get.
And, of course, it is narrated and presented by the remarkable Sir David Attenborough himself.
A broadcaster, naturalist, author and world traveler who, at 92 years of age, does not look to be slowing down any time soon.
Watch the David Attenborough's Dynasties trailer in the video below. And take note of how many incredible shots there are in just that 2-minute clip.
I can only imagine how stunning the actual series will be.
David Attenborough's Dynasties airs on BBC One later in the year.
The BBC celebrates David Attenborough with 'At 90' television show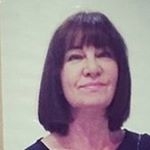 Latest posts by Michelle Topham
(see all)