As most of us probably know, the People magazine 'Sexiest Man Alive' issue really is a very silly thing. After all, out of the several billion men on the planet, how could anyone possibly be 'the sexiest man alive'?
But every year, the gossip magazine does choose what they think is the world's sexiest man, and puts him on the cover. So who is People magazine's 'Sexiest Man Alive' for 2015?
The answer was revealed on Jimmy Kimmel Live! last night, and Jimmy had a fun way of doing it.
He disguised the man, who was in London, with a People magazine cover over his face, and then had his studio audience ask yes or no questions.
Questions like "Have you ever played a super hero?" (no), "Are you an actor?" (no), "Has Taylor Swift ever made a song about you?" (no) and "Are you married to a celebrity?"(yes).
The result? After about 10 questions, one audience member guessed who he was. British former footballer David Beckham, of course.
And, while I don't agree with the 'Sexiest Man Alive' title, I do agree David Beckham is an extremely handsome man. And, from what I've seen, a pretty lovely one too.
Watch the fun Jimmy Kimmel video below. And, ladies, do note, David Beckham vacuums.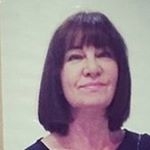 Latest posts by Michelle Topham
(see all)