Watch Death Cab for Cutie play 'Summer Years' from Thank You For Today live in Amsterdam
Watch Death Cab for Cutie play new song 'Summer Years'
Indie rock band Death Cab for Cutie has debuted a second song from their upcoming ninth studio album Thank You For Today. The song is called 'Summer Years', and was performed live by the band during a concert at the Amsterdamse Bostheater in Amsterdam last night.
The band also performed the first single from the album, 'Gold Rush', which was released earlier this week.
During his introduction to 'Summer Years', lead singer Ben Gibbard said "This is the first time we're playing any of this stuff. I say that not for any reason to make you feel extra super special but to give us an out if we happen to fuck it up.' Which, to me at least, it didn't sound as though they did.
As for 'Summer Years', it is a lovely mellow little number with a sweet melody, and one of those songs you find yourself humming hours after you first heard it (as I can attest to).
Watch Death Cab for Cutie playing 'Summer Years' for the first time in Amsterdam last night in the video below. Below that, you can also watch their first live performance of 'Gold Rush' the first single from the album — not a song I am loving, although I will say I much prefer the live version to the recorded 'lispy' one.
Death Cab for Cutie's new album Thank You For Today will release in August.
Related: Watch Death Cab for Cutie perform gorgeous live acoustic version of 'Passenger Seat'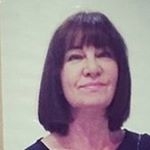 Latest posts by Michelle Topham
(see all)