Demi Lovato and The Vamps sang 'Somebody to You' live on The Ellen Show this week, and their performance was pretty amazing. Demi especially proved she's just as incredible of a singer live as she is recorded, belting out the song and hitting every note just about perfectly. And, of course, Lovato had awesome hair – again.
Demi Lovato, of course, also collaborated with The Vamps for 'Somebody to You' on their debut album version of the song — which is now available in the US for download on iTunes. Grab it there, and you'll get three bonus tracks.
Meanwhile, watch them below. Nice performance, eh?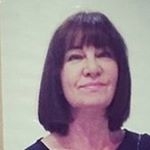 Latest posts by Michelle Topham
(see all)