Watch Devil May Cry 5 trailer, as V is hardcore
The new Devil May Cry 5 trailer shows off a world that is an obvious return to the 10-year-old style shown in the first Devil May Cry games.
This time, though, the new game in the series also features V, a new fighter that uses demons to fight his battles for him in fast fight scenes that have him almost as an avenging angel.
So much so, his hair even turns white when he unleashes his strongest moves.
Of course, Dante and Nero are also back in the upcoming new release, with Dante as the main character, but with V looking like he could have quite the role too.
Especially as, at first look, V appears to be much weaker than Dante and Nero but, once he brings out his three demons — Shadow, Griffin and Nightmare — he can handle just about anything thrown at him.
Watch Devil May Cry 5 trailer below for your first look at the very cool V, and his kickass demons. Now isn't the game looking even more appealing?
Devil May Cry 5 itself is due out on PlayStation 4, PC, and Xbox One on March 8, 2019. Until then, you can learn more about the game on the Devil May Cry 5 website.
Related news: This Ashen walkthrough finishes the game in just 8 1/2 hours, including all boss battles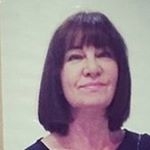 Latest posts by Michelle Topham
(see all)