BBC One's 'Dickensian' trailer released
As many of us know, nobody does original dramas like the BBC. So much so they are known worldwide as some of the best dramas ever created.
Now the BBC has a new 20-episode original drama it is about to release to the world. A drama that is likely to be the new obsession for millions.
Called 'Dickensian', it has the fascinating premise of taking just about every favorite Charles Dickens character we're familiar with, and dropping them all into one world. A world where they will interact with each other, in a series of storylines that have been taken from the backstories of some of classic literatures most famous books.
Characters like Scrooge, Miss Havisham, Inspector Bucket, and Fagin.
And what makes 'Dickensian' even more scrumptious is the BBC has gone to extraordinary lengths to create a full Charles Dickens world, on an enormous and lavish set complete with a working pub and the Old Curiosity Shop.
Well, it is the BBC, and they do love to go for absolute authenticity.
As for some of the actors that appear in 'Dickensian', it is hard to imagine a more stellar line up. People like Pauline Collins (who plays Mrs Gamp), Stephen Rea, Tuppence Middleton, Caroline Quentin, Sophie Rundle, Peter Firth, and Game of Thrones' Brenock O'Connor.
The first episode of 'Dickensian' will air on BBC One on December 26th (Boxing Day in the UK) at 8:30pm, with each episode running for 30 minutes.
Watch the first trailer for 'Dickensian' below. Now doesn't that look epic?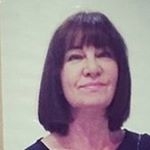 Latest posts by Michelle Topham
(see all)