American country music singer and songwriter Dierks Bentley showed off his latest music on Ellen this week when he sang 'Somewhere on a Beach'.  It's his new single from his eighth studio album Black, and Bentley's Ellen performance was the first time he'd performed it. Don't know about you, but I like it.
And to make his live performance even more fun, Dierks headed into Ellen's audience, where he gave a couple of hugs and touched a few hands. Yep, it was mostly women, and yep, they went wild.
Of course, because it's Ellen, things didn't stop there. After his performance, Dierks then presented tickets to an upcoming concert to one of his biggest fans. She will also get to take five of her friends and will travel to the concert in a private jet.The girl was so thrilled she looked like she was about to collapse. Awwww.
Bentley also announced today that he'll be kicking off a new 'Somewhere on the Beach' North America tour on February 2nd in Scottsdale, Arizona, but he'll have a few dates in the UK right after that too. You can buy tickets for the tour beginning on January 29th.
Check out all the tour dates on Dierks website.
Watch Dierks Bentley sing his new single 'Somewhere on a Beach' on Ellen below. Cool, eh?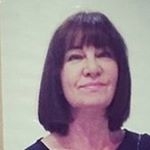 Latest posts by Michelle Topham
(see all)