'Raising Kratos' shows difficulties a video game developer goes through to make a Triple-A game
Third-person hack and slash action adventure video game God of War was one of the big hits of 2018. I know it was one of my favorite games.
Particularly as the graphics were so beautifully designed, it had a superb combat system and the most epic action sequences. Oh and yes, the acting and the music were phenomenal.
Now developer Santa Monica Studios and publisher Sony Interactive Entertainment have produced a 2-hour documentary about what went in to making God of War.
Called 'Raising Kratos', the documentary is free to watch on YouTube.
According to the developer, the documentary was put together from hundreds of hours of video footage that was shot by the studio during the game's three-year long development process.
'Raising Kratos' heavily features creative director Cory Barlog, who was brought back to Santa Monica Studios to direct God of War after initially leaving the company several years prior to the game being put into production.
Barlog was involved with the development of four previous God of War games, and so the studio felt he was the perfect man for the eighth game in the series.
Considering how the game turned out, they were probably right.
'Raising Kratos' also looks at the developer's move from Penn Station, their old premises, to a brand new facility called The Reserve and how that seemed to 'kickstart' the company in some of the employees' minds.
It then moves on to the initial development process, and you immediately begin to get a sense of just how difficult it is to get a game this impressive completed.
The lead designers of the game are interviewed throughout the process, as both successes and challenges are discussed. They even look back on development once it is finished to give their opinions on how they think the game turned out.
'Raising Kratos' showcases the making of God of War superbly, and is an interesting window into what it takes to successfully create a Triple A game.
Particularly when it comes to the many stressful moments developers on the team experienced. Stressful moments most gamers who played and loved God of War probably never even considered could have occurred.
Surprisingly too, it is also quite emotional. Especially when God of War is premiered live at E3, and you see the audience's reaction.
Watch the 'Raising Kratos' documentary in the video below.  Yes, it will take a chunk of your time to view the whole thing but, if you are even remotely interested in what went into making God of War, you will love it.
Just like almost half a million people probably have already as, yes, that is how many people have watched 'Raising Kratos' since its release yesterday.
God of War is the eighth game in the franchise, and the sequel to God of War III, which was released in 2010.
It is a PlayStation 4 exclusive.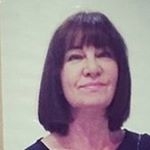 Latest posts by Michelle Topham
(see all)