Tomorrow night is when the BBC will be airing the first episode after Clara's death —  Doctor Who series nine, episode 11. The episode is called 'Heaven Sent', and it has a trailer out you just might want to see.
After all, we left The Doctor last week mourning the loss of his companion Clara Oswald, so whatever he is facing in 'Heaven Sent' tomorrow, he is facing it alone.
From the looks of the trailer, it's going to be The Doctor trapped in a dimension and up against whatever force is putting him to some extremely difficult tests. Why? We don't know, but we're sure as heck soon going to find out.
It is also likely to be a ground-breaking episode for Doctor Who, as it's looking very much like The Doctor is the only person in the episode, throughout at least most of it. If true, I'm expecting one hell of an acting tour de force from Peter Capaldi, as that kind of thing is right up his street.
And, as Doctor Who series nine comes to a close (one more episode after this on December 5th), can I just say this has been one of the best series since the revival of the classic show first began. The stories have been interesting, unique, and beautifully written, the acting and the characters superb and, of course, Peter Capaldi's Doctor one of the best we have seen.
Watch the trailer for Doctor Who's 'Heaven Sent' below, and be sure to tune into BBC One on Saturday night at 8:05pm to see it.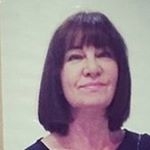 Latest posts by Michelle Topham
(see all)