Remember the fabulous Ashildr? The girl who could not die. The girl that Doctor Who saved, but without really understanding what the consequences of being immortal might be. For her at least.
Remember that awesome scene in Doctor Who Series 9, Episode 6 – "The Woman Who Lived" — where Ashildr (played by Maisie Williams) tells The Doctor what it has been like all those hundreds of years, living… while everyone around her has died?
You can re-watch it again, as the entire scene has just been uploaded by the Doctor Who YouTube channel, in a video titled 'Ashildr: 800 Years of Adventure'.
And it gives you something to think about, doesn't it? Because we all, at one time or another, give in to fantasies about living forever. In reality, though, how truly awful would it be?
Watch 'Ashildr: 800 Years of Adventure' in the video below. As for Doctor Who, series 10 is currently in production, and due to start airing in 2017.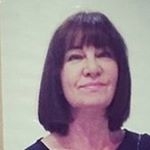 Latest posts by Michelle Topham
(see all)