Very occasionally, when looking for music for one of my Repeat Rotation Videos (I'm resurrecting the segment today after a two year absence!), I go down that deep rabbit hole that is YouTube and come across music I have never heard before.
Today was one of those days when I stumbled across something beautiful — Doctor Who's Jodie Whittaker singing Coldplay's 'Yellow'. A song Jodie recorded late last year for a charity album to benefit the British charity Children in Need.
Not just any recording of Coldplay's 'Yellow' I might add but, instead, one that also featured Coldplay lead guitarist Jonny Buckland and drummer Will Champion who showed up at the recording studio where Jodie was rehearsing to surprise her.
A surprise, by the way, that had Doctor Who blushing and almost in tears as she recounted just how long she had been in love with Coldplay and their music (years!).
Buckland and Champion hung around as well so they could play with Jodie as she recorded the track for the upcoming album.
A recording of 'Yellow' that features Jodie's fabulous northern accent (and I say that, because I used to have the same one when I was a kid).
Don't you love the way she pronounces "love"?
Watch Jonny Buckland and Will Champion surprising Jodie Whittaker in the BBC video below, then click on the one below that to hear the final version of what is one of my all-time favorite Coldplay songs.
A song I have sung in karaoke rooms many times myself, although nowhere near as well as Jodie.
Yep, she was "a bit of a rock star".
And, if you love Jodie Whittaker singing Coldplay's 'Yellow', you can also hear the song and the entire album in the Spotify widget below the videos.
The album is called BBC Children in Need: Got It Covered, and also features cover songs from other artists like Olivia Coleman, Jim Broadbent, Helena Bonham Carter, Shaun Dooley and even an earlier version of The Doctor David Tennant.
Of course, if you buy it, all proceeds benefit Children in Need.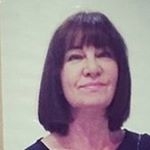 Latest posts by Michelle Topham
(see all)