If you're interested in what the Watch Dogs E3 trailer is going to look like, you don't even have to wait until the Ubisoft press conference later on today. In fact, the CGI trailer has already been 'leaked' and it looks amazing.
Of course, I'm one of those skeptical people who doesn't believe for an instant that the Watch Dogs trailer was leaked. There is always some financial or PR benefit for a video game company like Ubisoft to make sure a trailer like this gets out before a planned event, and I'm sure that's exactly what they've done this time. Unless someone who has worked on the game really does have a vendetta against Ubisoft, and that's entirely possibly too.
It's nice for me, though, as now I don't have to bother staying up really late to watch the Ubisoft E3 press conference (I'm in Thailand), as Watch Dogs was the only thing I was interested in from Ubisoft anyway.
One thing I will say about Ubisoft, though. Man, they put together nice CGI work. They really do.Watch the Watch Dogs trailer below. Nice, huh?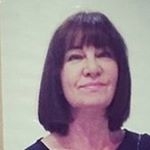 Latest posts by Michelle Topham
(see all)