British singer songwriter Estelle was on The Late Late Show with James Corden last week with her pop ballad single 'Conqueror'. The track is from her new album True Romance, which was released in February and, to me, it's one of those songs you hear that grabs you straight away, as you just feel so empowered by it. Plus, watch Estelle as she sings, and see how incredibly effortless it is for her. Amazing.
If it's a song you think sounds familiar, you may have heard it before as she sang it on Empire, and it appeared on the Empire soundtrack. And this strong of a song really does stick with you.
Can I also say I am loving James Corden hosting The Late Late Show so much, as he is inviting so many stellar British artists like Estelle to appear on his show, I always look forward to seeing who he has next.
Watch Estelle sing 'Conqueror' live on The Late Late Show, and I'll bet you won't be able to stop yourself humming that catchy melody for the rest of the day.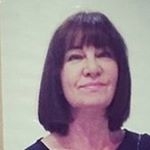 Latest posts by Michelle Topham
(see all)