The last Monster Girl Doctor trailer to be released before the new anime series kicks off is now up on Crunchyroll's YouTube channel today, this time with English subtitles.
And, wow, is it a cute one.
Advertising
Especially as the feel of the show is very much like the excellent 2015 series Monster Musume no Iru Nichijou, aka Monster Musume: Everyday Life with Monster Girls.
The new trailer shows off the two adorable main characters of the series:
Dr. Glenn Litbeit — the 'Monster Girl Doctor' himself:
Sapphee, Dr. Litbeit's lamia nurse — and a woman who is in love with the good doctor
Advertising
Other cute characters profiled in the Monster Girl Doctor trailer include Tisalia Scythia, who is dying to make Dr. Glenn her husband
and the utterly adorable teenage mermaid Lulala Heine.
Also profiled are supporting characters harpy girl Illy, part spider Arahnia Taranterra Arachnida, dragon Skadi Dragenfelt, golem Kunai Zenow and cyclops girl Meme Redon.
Altogether they are part of a new anime series that, sure, might be a little ecchi but still looks like a whole lot of fun.
The upcoming new Monster Girl Doctor anime is based on the fantasy light novel series by Yoshino Origuchi and Z-ton.
The series is directed by Yoshiaki Iwasaki (The Familiar of Zero).
Series composition is by Hideki Shirane and stars Shunichi Toki as Dr. Glenn, Saroi Oonishi as Sapphee, Sarah Emi Bridcutt as Tisalia Scythia, Yuu Shimamura as Arahnia Taranterra Arachnida and Fujii Yukiyo as Lulala Heine.
Watch the final Monster Girl Doctor trailer below.
Episode 1 is already up on Crunchyroll for premium users as of today, although free users will not be able to watch it until July 12th.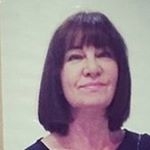 Latest posts by Michelle Topham
(see all)