Watch Fire Emblem: Three Houses trailer in Japanese with English subtitles
You can watch the much longer Japanese Fire Emblem: Three Houses trailer in English
A Fire Emblem: Three Houses trailer finally hit today — just over 2 1/2 weeks before the tactical role-playing game finally releases in the west.
A long-awaited Fire Emblem: Three Houses trailer, I might add, that gives western players 30 seconds of information about the upcoming game, while Japanese players got an almost 10-minute trailer for their game reveal, with a huge amount of information about the storyline, the houses, the characters and the gameplay.
Then again, it is not the size of the trailer that is the most important. It is the size of the game.
And, according to an interview Fire Emblem: Three Houses director Toshiyuki Kusakihara gave to French website JeuxVideo recently, if you decide to play the game as all three houses — ie: play it through three times — it will take you between 200 and 240 hours to complete all the content, and to get all three different endings.
Ye Gods, that's a long game!
Watch the Fire Emblem: Three Houses trailer below to get at least some information about the game (gorgeous graphics!).
You can also watch the much longer Japanese trailer for the game, with English subtitles (turn on Closed Captioning at the bottom of the video) below that.
The role-playing game itself will release exclusively on the Nintendo Switch on July 26th.
Related reading: Lentera Studio's Ghost Parade will release in November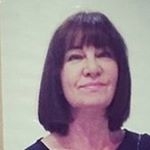 Latest posts by Michelle Topham
(see all)