Are you part of a generation that remembers the original Wes Craven 1996 'Scream' movie coming out? (Yes, I am). If so, you will definitely notice the huge difference between that and MTV's new re-make series 'Scream'. That's because, since 1996, the internet has become huge, and social media rules.
Which is why MTV's 'Scream' takes social media and pushes it front and center. That means instead of Drew Barrymore's character in the original 'Scream' being tormented through phone calls from the killer, this time we get Bella Thorne (The DUFF) as Nina being taunted with videos taken of her minutes before, in a swimsuit in her house, and then forwarded to her via social media. Before, of course, the killer…kills her.
And while, yes, MTV's 'Scream' looks like it's definitely going to be as scare-worthy as the original, if the first 8 minutes are anything to go by, it also looks like they missed one important thing.
The fact that Wes Craven's 'Scream' was a spoof on cult slasher movies, so funny, and not to be taken seriously.
Then again, the MTV series has been made for teens, so they probably won't even notice the difference.
Watch the first 8 minutes of MTV's 'Scream' below, and see what you think.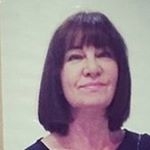 Latest posts by Michelle Topham
(see all)