Watch first 'For Honor' Samurai campaign mission
Even if For Honor did not get particularly stellar reviews due to the myriad of issues the game had during its beta last weekend, that hasn't stopped critics playing it now that it has been released or, in some cases, absolutely loving it.
As Trusted Reviews' Tom Orry said in his first review of the action fighting game this week,
"'For Honor' is a real surprise. In terms of gameplay mechanics it's top-notch, visually it's excellent, and there's a decent–if fairly formulaic–campaign to play through. The signs are extremely promising, with the recent beta test proving that the multiplayer battles can be excellent. There's some more testing to be done before delivering a final verdict, but Ubisoft could well have another online-focused hit on its hands."
Some game reviewers have also recorded themselves playing 'For Honor', with one of the guys from Gamespot putting up this video today of the first 'For Honor' Samurai campaign mission.
As you will see in it, 'For Honor's' graphics are stunning, the environments are detailed and beautifully drawn, the voice acting is a bit 'meh', and the battle mechanics are complicated.
So complicated, in fact, you're probably going to need to play through the tutorials a few times, and get a fair amount of practice, before you start feeling like you have a handle on the game, and aren't going to get your ass completely kicked.
And, no, the Gamespot guy is not that gifted with his gameplay either, making a lot of rookie mistakes but, watching the first 'For Honor' Samurai story mode mission will at least give you a good idea what the game is all about. And what your chances are of not making a complete fool of yourself.
Watch it below. You can buy 'For Honor' on most major gaming sites.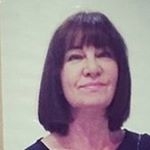 Latest posts by Michelle Topham
(see all)