The first trailer from Gilmore Girls: A Year in the Life has just been released and fans are going wild. After all, we haven't seen or heard anything about Lorelai and Rory (Lauren Graham and Alexis Bledel) since the last episode of the original Gilmore Girls aired back in 2007. It's been a long time.
Now, we're getting a Gilmore Girls reboot, if you will. A four-part series, only available on Netflix and kicking off on November 25th.
Each episode will be 90 minutes in length, with each taking place in one of four seasons, Winter, Spring, Summer and Fall.
It will be directed again by the amazing Amy Sherman-Palladino, and you can watch the first trailer from the new Netflix series below.
Just be warned. There has apparently been a lot of 'squeeing', as well as a few Gilmore Girls fans breaking down in tears they were so excited when that familiar theme song started to play. Women and men, I have to say.
I also have to admit, I think I came close.
And, while you're waiting for November to roll around, remember Netflix also has the original seven seasons of the Gilmore Girls on tap any time you want to watch it. Why not give it a bit of a binge so you're nice and ready for the reboot?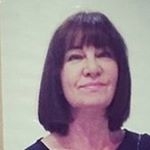 Latest posts by Michelle Topham
(see all)