British indie band Florence and the Machine just keep on releasing awesome songs. This week's is 'Ship to Wreck', a track from the band's new album 'How Big How Blue How Beautiful', and it's fabulous.
According to lead singer Florence Welch, 'Ship to Wreck' is about self-destruction. About how self-destruction even damages the things you care about as, "When you're in that whirlwind, you often end up breaking the thing you love the most."
Advertising
'Ship to Wreck' debuted on the BBC's Huw Stephens show yesterday. You can listen to the entire Florence and the Machine segment on that show on demand on the BBC's iPlayer Radio for the next 29 days.
It's the fourth song to be released from the band's upcoming new album, How Big, How Blue, How Beautiful, which you can currently pre-order on iTunes. You can also catch 'St Jude', the third release from the album here.
Or listen to 'Ship to Wreck' in the video below.
As for Florence and the Machine's next live performance? That's this weekend at Coachella and, as they're always amazing live, if you're going to be at Coachella, don't miss it.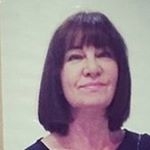 Latest posts by Michelle Topham
(see all)