I was definitely a bit worried when David Letterman left The Late Show, as the musicians that appeared on his show were second to none.
But, as Stephen Colbert has been proving in the last few months, I shouldn't have been. The artists that appear on The Late Show with Stephen Colbert are just as fabulous as those Dave got and, in some respects, even better.
On Tuesday night, January 5th, Colbert even had British indie rock group Foals on his show, where they performed a lovely mellow rock version of 'Mountain At My Gates'.
'Mountain At My Gates' is from Foals' latest album What Went Down, which got rave reviews from fans and critics alike, as there's something fabulous about Foals. Everything they release is consistently superb.
Watch Foals perform 'Mountain At My Gates' on Stephen Colbert in the video below. Don't you love how it starts off all mellow and cool, and then builds to that fabulous rocking climax?
As for Foals, they are about to kick off a short UK tour with dates in Manchester, Dublin, Glasgow, London, Birmingham and Leeds. You can pick up tickets on the Foals' website.
Update: Sadly, as per usual, Colbert has deleted the performance from his YouTube channel, so I have substituted a superb performance of the song Foals gave live on Triple J instead. Enjoy!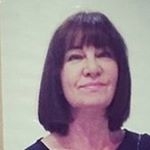 Latest posts by Michelle Topham
(see all)