If you're as obsessed as what seems like half the planet, you probably cannot wait for 'Game of Thrones' season 6 to begin. Sadly, you still have another month to live through.
Happily, however, a new 'Game of Thrones' season 6 teaser promo (March Madness) has just been released and, boy, does it look fun.
In it, you'll see Queen Cersei, Daenerys Targaryen, Arya Stark, and Tyrion Lannister either up to their usual tricks, or trying to thwart those who are. Proving, yet once again, we can expect more of the thrills, sabotage and delicious danger we are used to.
'Game of Thrones' season 6 will start on Sunday, April 24th. Watch the teaser promo below and…breathe.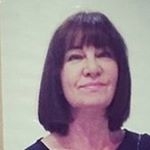 Latest posts by Michelle Topham
(see all)