Watch Graham Norton's Love Video to Tom Hiddleston — it's funny
Any fan of Graham Norton knows he has some guests he loves so much he invites them back, again and again and again. Benedict Cumberbatch is one of them.
Another is British actor Tom Hiddleston, who has now been on The Graham Norton Show so many times Graham actually has a video on his YouTube channel showing how much he loves him.
The video, called Graham Norton LOVES Tom Hiddleston shows all the funniest bits of Hiddleston's numerous appearances on the popular talk show.
The bit where he talks about being reviewed for a performance he gave in a play, with the critic writing "Hiddleston projects as much masculinity as…Graham Norton".
The bit where he talks about his fans deciding he would make a good pole dancer.
The bit where Hiddleston does his impression of Robert de Niro. While Robert de Niro is sitting on the same Graham Norton sofa. His Christopher Walken impression, and the one where he acts a scene as Al Pacino.
And, of course, Tom Hiddleston's fabulously accurate impression of Graham Norton with his guests.
Watch Graham Norton's love video to Tom Hiddleston below. It is the funniest thing.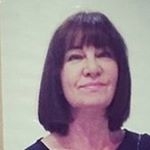 Latest posts by Michelle Topham
(see all)